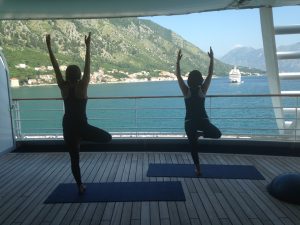 Did you know that stress is one of the most common causes of hair loss in woman?  Your body's way of responding to any kind of demand or threat can be both internal and/or external.  Gaining weight and hair thinning are just two ways of your body reacting. When you experience stress your nervous system responds by releasing a flood of stress hormones, including adrenaline and cortisol into your body.
Generally it is physiological stress that causes hair loss. Some physiological stress examples are: major surgery, a weight gain/loss of more the 15 pounds, severe calorie restriction and going off oral contraceptives are the most common ones.  This type of hair loss is usually temporary as long as the stress is temporary. Once the stress event is over hair generally begins to grow back and the normal hair cycle resumes.
Be patient and kind to your self. For your piece of mind, know that clip in toppers or wigs can help bridge this temporary hair loss time. Owning this type of accessory can be a huge time saver for the busy woman. You hair can look terrific in just a few minutes when you learn how how simple it is to wear.
To learn more visit www.althairsolutions.com or call (203) 987 4948 ext 1