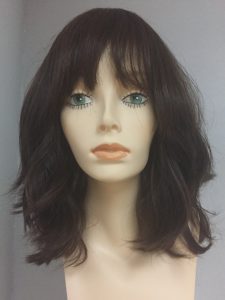 What Our Clients Say
"Diane and Alternative Hair Solutions is the best!! I went into the salon thinking I needed a wig after brain surgery, and walked out wearing a "topper", which looked as natural as my own hair. Diane created a warm, caring environment during a very stressful time for me, and worked around my schedule to ensure that I didn't stress out about my hair. I have already recommended Diane and Alt Hair Solutions to friends and colleagues!!!" – H.B.
---
"Diane is so talented and professional. The atmosphere is chic and discrete. What a fabulous salon. I will definitely recommend my friends!" – J.T.
---
"Can't stop swinging my hair around! I ♥, ♥, ♥ my alternative hair! I really appreciate the privacy and personal attention I receive." – S. K.
---
"Extremely nice and caring. In our first visit they went above and beyond helping my mother pick a wig that worked for her, she loved it. The same great service was offered in our second visit almost a year later. Very professional. " – A. T.
---
"First of all, the whole staff is amazing and genuinely so caring!!! I left a desperate message on their voicemail after hours about my mom who's hair was falling out rapidly from chemo and asked if they could help me. Daria called me while having dinner and gathered my mom's information and I sent a pic. I had a consultation with Diane the next day. She had wigs picked out for mom that could be shipped overnight. Her assistant Natalie, who is so warm, assisted with putting my mom's wig on. The 1st wig Diane picked for mom was perfect. The quality and style of the wig was gorgeous. Diane shipped it overnight and we came in the next day to get it styled. She fit my mom into her busy schedule. She is not only talented but extremely compassionate She made my mom feel beautiful again but most importantly my mom saw herself when she looked into the mirror and not a woman with cancer. You can go anywhere for a wig but if you want to experience genuine compassion and expertise and look into the mirror and see yourself and not just any wig that doesn't suit you, I highly recommend Diane and Alternative Hair Solutions. I will never forget how they went beyond accommodating to help my mom or the way they treated me and my mom. Angels do exist on earth and I have met one.
Thanks Diane! Xoxo" – A.M.