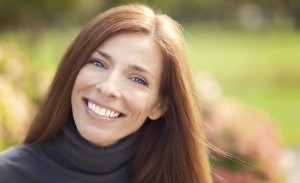 If you are planning to wear a wig daily, whatever your reasons, you need to have realistic expectations about the longevity and how to get the most out of your purchase. Despite the wonderful products that are available today, it is still a wig and will not have the exact same properties as the hair that grows out of our heads. We do strongly recommend that when making your purchase, you consider buying two as that will extend the life expectancy of both pieces. With the vast selection of price points available, chances are you can find two pieces that together will fit into your budget.
For those committed to human hair, be sure to consider that it must be cared for the same way as the hair on your head, so it is not low maintenance. It will need to be washed more frequently, blown and styled for it to look exactly as you want. You may become adept at doing this yourself, or you may need to take it to a salon for styling. Having a backup synthetic version will enable you to pull it on and go, not care about humidity or heat and its effects. Because there is a permanent style to a synthetic wig, it will retain the same look as the day you purchased it. Synthetics sometimes can have a bit of a shine; this can be remedied with a dry shampoo.
If you choose to sleep in a wig, which isn't recommended, the lifespan will definitely be affected. You cannot control how you move in your sleep and therefore, you could spend extended periods of time with hair askew in different directions with the weight of your head in it.
Wigs should be brushed to remove tangles each time you wear it. Turn the wig inside out to comb the return at the nape of the neck. Do so gently, with short strokes working from the bottom up. Never start at the top and vigorously brush to the bottom. This will yank the hair and can cause damage to the strands.
Synthetic wigs can suffer from friction frizz if you are wearing a longer length that grazed your collar, particularly in the winter when we wear coats. There are de-tangling sprays or processes available at wig salons that can aid this situation.
Likewise, you should also be cognizant of how you handle the hair when the wig is on your head. Repeatedly running your fingers through the top of your hair to brush away from the face can cause a lace front wig to roll or rip. The lace front can be replaced at a cost, but then comes the issue of matching the color or grade of lace. It is best to refrain from habits such as these. A simple solution for this is to spray a wig brush with an approved hairspray for wigs and brush gently away from the hairline. You should let the hairspray dry completely before wearing it.
If you wash your wig frequently, it is imperative that you rinse the hair thoroughly.  Avoid putting conditioners or oils close to the base. It should be at least 2 inches from the base, never near the roots. Apply from the bottom and work your way up the hair.
Always be sure to "block" your wig after washing, meaning place it on a mannequin head. A rubber one is preferable as it allow the piece to breathe. Placing it on a head will prevent hair from coming back through the cap and it will also prevent the wig from stretching providing that the head is smaller than your head.
Feel free to watch our step by step, wig washing tutorial at https://youtu.be/YMORXtI73b4
It is not recommended to chemically process a human hair wig if you want it to last and remain as it was when you purchased it.  There are consequences and noticeable differences ranging anywhere from breakage, to flattening to a loss of shine and or color. You can never know exactly how your wig will react and there is no recourse for damage to the wig, it is at your own risk. Additionally, if you do so, it voids any and all manufacturer warranty.
Please schedule a consultation by calling (203) 987-5948 ext 1 or visit our website www.althairsolutions.com