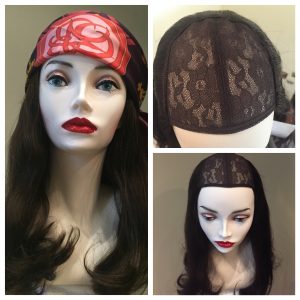 As summer kicks off what's a girl to do? We want to look fabulous but we also want to be comfortable. Finally there is a perfect solution. Breathable, lightweight 'on trend options' for the warmer weather. With barbecues, pool time and picnics there is no need to stress over your tresses.  Our private studio will show you how simple this and other options can be.
Now you can keep your focus on the fun stuff like making the perfect Lemonade or Potato Salad.
Perfect Potato Salad:
Ingredients:
1 1/2 cups creamy salad dressing
Directions
Prep 10 minutes, Cook 30 minutes and Ready In 40 minutes
Bring a small pot of salted water to a boil. Add potatoes; cook until tender but still firm, about 15 minutes. Drain and cool.

Place eggs in a saucepan, and cover completely with cold water. Bring water to a boil. Cover, remove from heat, and let eggs stand in hot water for 10 to 12 minutes. Remove from hot water, and cool.

Peel the eggs and cut around the egg white; keep the yolk whole.

Dice the egg whites and potatoes. Combine in a mixing bowl and add the salad dressing.

Toss the potatoes and egg; crumble the egg yolk on top and serve chilled.
Hats off to the summer, keeping it simple and the perfect potato salad! Call us at (203) 987 – 5948 ext 1 or visit www.althairsolutions.com