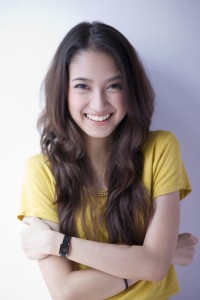 Hair loss in teenage girls has become more prevalent and with it brings a tremendous amount of stress and social anxiety. Hair can be conceived as central to one's identity.
There are a multitude of causes to consider for hair loss in teenage girls.
Some  hair loss in teenage girls  is attributed to behavior. TRACTION ALOPECIA- can occur when an unnatural amount of tension is applied to hair for a prolonged period of time. Constantly wearing a tightly pulled ponytail or bun for competition as cheerleaders and dance teams might do is just that. Styling wet hair can be damaging as can over styling hair, particularly with heat tools.
Unconscious hair pulling- TRICHOTILLOMANIA occurs when hair is pulled until it is uprooted. This can leave large areas of thin or damaged hair or total baldness in teenage girls. The good news is that behavioral hair loss can often be reversed by identifying and stopping the actions that cause it.
Hormonal fluctuations  after puberty can trigger ANDROGENETIC ALOPECIA (commonly called female pattern baldness). Keratin may also be a culprit  as that  is the protein that gives strength to cells in the body and if under produced, will result in weakened hair follicles again resulting in  hair loss in teenage girls.
Contrary to the ways many teens live their lives, the right diet, sleep and exercise are important contributors to hair health. The old adage "what you put in is what you get out " is relevant. Vitamin deficiencies are known to be underlying causes and therefore, eating  citrus and protein rich foods like eggs, green veggies, yogurt and milk will prove beneficial to stop  hair loss in teenage girls .
There are natural methods that may stimulate hair growth and minimize loss. Scalp massage and aromatherapy are two that are commonly adapted.
However if you have already experienced teenage hair loss personally or someone you know has then there are many options available today to minimize the impact. Visit our website www.althairsolutions.com or call for complimentary consultation 203 987-5948 ext. 1