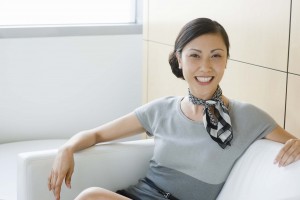 While many people think of hair loss as primarily impacting the scalp, one of the other visible areas of hair loss for many patients is the loss of the eyebrows. Both during chemotherapy and certain medical conditions such as frontal fibrosing alopecia, eyebrow loss can be a problem that many patients don't expect, and don't immediately know how to address.
Fortunately, bondable natural eyebrows are a great solution for those who have lost their brows. Each individual natural human hair is individually injected into a thin, transparent polyurethane base, providing a durable and natural eyebrow solution.
Bondable natural eyebrows come in multiple arch shapes, and variety of color options, so the patient can find a natural looking replacement for their original eyebrows. Attached with a water-based glue, each eyebrow will stay in place for 3-4 days, and will last for 3-4 months of regular use. Because the bondable eyebrows are glued to the skin, this is a non-surgical solution – it requires no transplanting, no skin grafting, and absolutely no cutting of any kind. It is a safe, easy, and painless solution to thinning eyebrows.
While brow thinning during chemotherapy is generally temporary, brow thinning with frontal fibrosing alopecia is typically permanent. However, bondable natural eyebrows are a great solution for either temporary or permanent brow loss – they are durable enough to be cost effective for long term use, but they're a great temporary solution for chemotherapy patients who can expect their natural eyebrows to regrow following treatment.
If you're interested in bondable natural eyebrows to match your wig, top piece, or even your natural hair, contact Alternative Hair Solutions today for more information.
For more information on bondable eyebrows contact us at (203) 987-5948 or visit our website at http://althairsolutions.com/