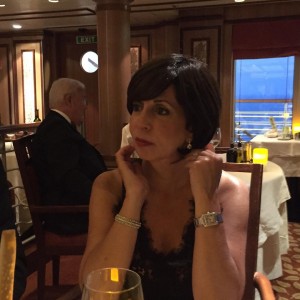 As the Director of Client services one of the most frequently asked questions is "how much will hair cost me"? Since every one of us has different needs, expectations and spending habits, my recommendation is that you evaluate and total your current hair related yearly expenses. Include
1) How often you cut your hair and what does it cost.
2) How often you color your hair and is it a single process, highlights, lowlights
3) Maintenance/ special event styling -glosses, blow outs
This is a good starting point and will give you a realistic budget for the price range that you are in the market for. As with anything, there are vast price ranges for product. Depending on whether you are looking for a wash and wear synthetic that requires no upkeep, a high heat option that can be blown dry and styled, or the many different levels and lengths of human hair which will require much of the same upkeep as your natural hair ,all these factor into the price point.
If you are shopping for medical reasons, be sure to check with your individual insurance carrier. Many health plans cover a cranial prosthesis and with the proper prescription and coded receipt ,you may receive reimbursement for the dollar amount as governed by your plan.
If total head coverage is not needed and you want an option for area replacement that can be worn 24/7, there is non-surgical bonding available. We offer a loyalty program that includes all hair services, as it does require regularly scheduled maintenance.
We offer a one hour complimentary consultation, by appointment only. In our private studio, you can discuss your preferences and experience what we have to offer.
Contact www.althairsolutions.com or call 203 987 5948 ext 1 to set up your appointment for you or a loved one.