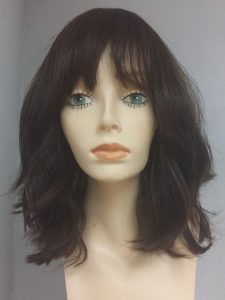 What Our Clients Say
"Diane and Alternative Hair Solutions is the best!! I went into the salon thinking I needed a wig after brain surgery, and walked out wearing a "topper", which looked as natural as my own hair. Diane created a warm, caring environment during a very stressful time for me, and worked around my schedule to ensure that I didn't stress out about my hair. I have already recommended Diane and Alt Hair Solutions to friends and colleagues!!!" – H.B.
---
"Diane is so talented and professional. The atmosphere is chic and discrete. What a fabulous salon. I will definitely recommend my friends!" – J.T.
---
"Can't stop swinging my hair around! I ♥, ♥, ♥ my alternative hair! I really appreciate the privacy and personal attention I receive." – S. K.
---
"Extremely nice and caring. In our first visit they went above and beyond helping my mother pick a wig that worked for her, she loved it. The same great service was offered in our second visit almost a year later. Very professional. " – A. T.